LATEST NEWS

Richard Wyn is our What's Up House inspections Building Surveyor who covers the Wellington, Kapiti Coast and Palmerston North areas. Richard is a BOINZ Accredited Building Surveyor and A Trade Qualified Builder who has been completing building inspections full time for well over 10 years. Please contact Richard on 027 226 6630 or email him directly on richard.wuhi@xtra.co.nz to book or discuss inspections. For all other areas of New Zealand please ring 0800 80 80 45.
Read More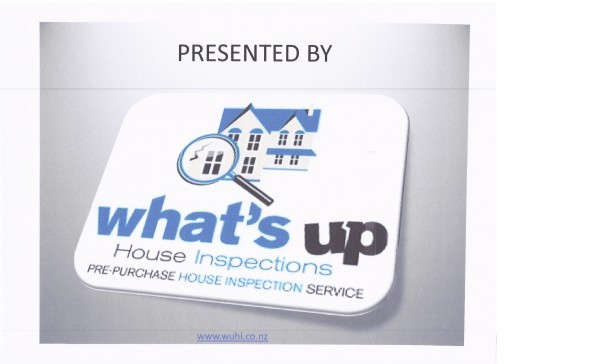 THIS IS PART OF OUR AUCKLAND HOMESHOW PRESENTATION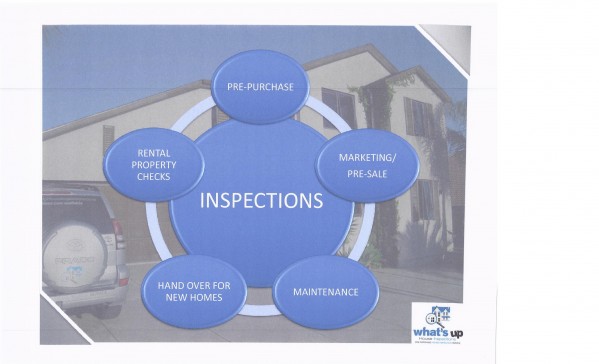 WE HAVE AN INSPECTION TO FIT ANY SITUATION.
WE ALSO OFFER "EXTERIOR REPORTS" FOR THOSE CLIENTS WHO ARE NOT WORRIED ABOUT THE INTERIOR OF THE PROPERTY UNLESS IT IS DAMP/WET OR FOR CLIENTS WHO ARE ON A LIMITED BUDGET
EXTERIOR REPORTS INCLUDE THE FULL EXTERIOR OF THE PROPERTY AND NON INVASIVE MOISTURE METER TESTING ON THE INTERIOR.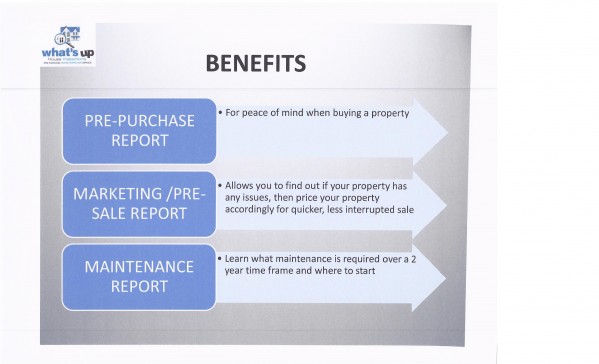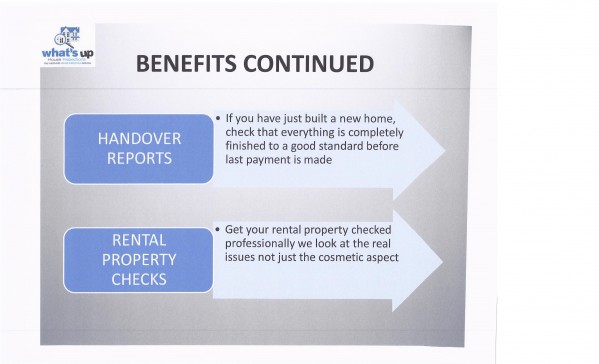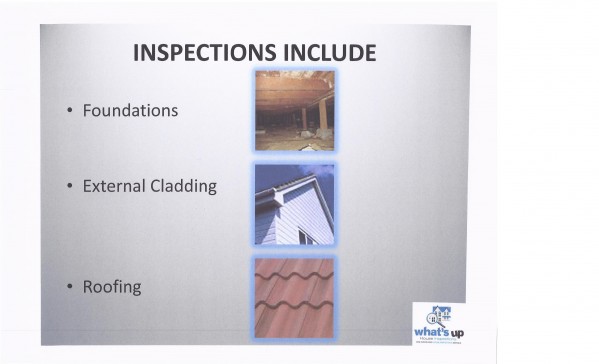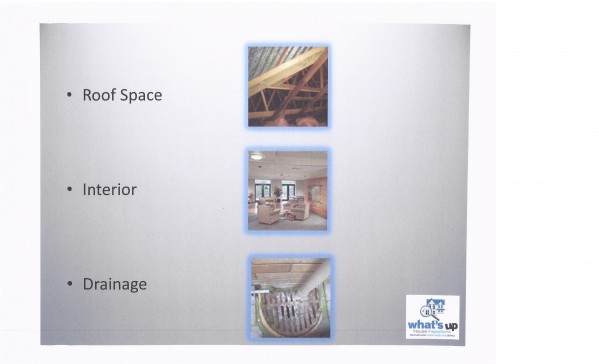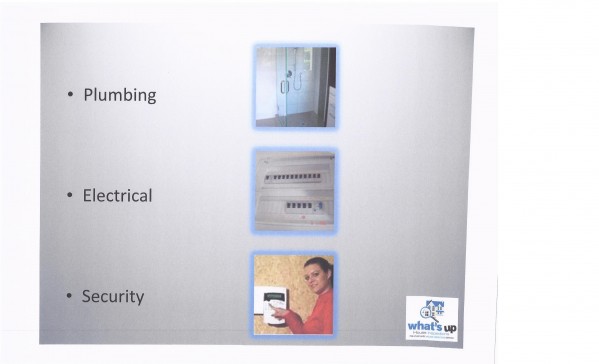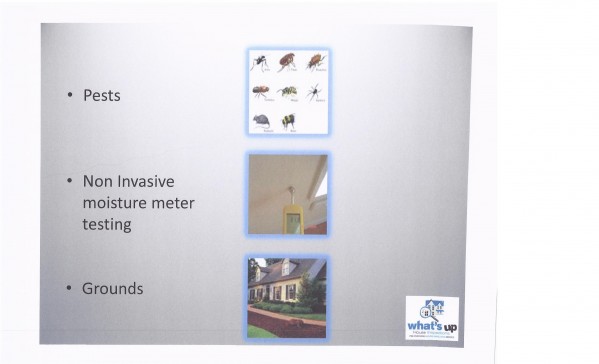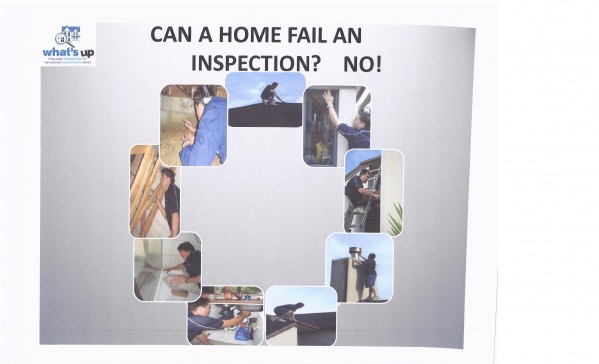 WE ARE NOT HERE TO PASS OR FAIL YOUR HOME - WE WILL GIVE YOU AN INDEPTH REPORT OUTLINING AREAS OF CONCERN THAT NEED REPAIR/REPLACING NOW AND ALSO LET YOU KNOW ABOUT AREAS REQUIRING MAINTEANANCE THAT CAN BE COMPLETED OVER A PERIOD OF TIME.
WITH THIS INFORMATION YOU CAN DECIDE IF THE PROPERTY IS STILL WITHIN YOUR BUDGET AND IF YOU ARE PAYING THE CORRECT PRICE.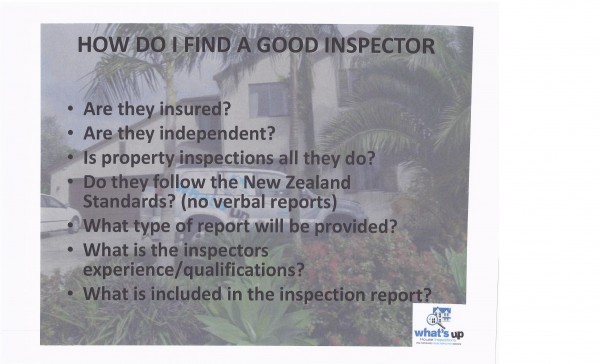 AS WITH ANY INDUSTRY, THE HOME INSPECTION INDUSTRY HAS "COWBOYS".
PLEASE TAKE THE TIME TO ASK QUESTIONS AND MAKE SURE THAT YOU ARE COMPARING APPLES WITH APPLES.
IF HOUSE INSPECTION COMPANIES ARE OFFERING "VERBAL REPORTS" - THEY DO NOT FOLLOW THE NZ STANDARD AND WILL MOST LIKELY NOT HOLD PROFESSIONAL INDEMNITY INSURANCE - BEWARE!!
MAKE SURE YOUR INSPECTOR IS QUALIFIED TO UNDERTAKE YOUR INSPECTION
THESE ARE SOME OF THE ISSUES WE HAVE COME ACROSS OVER THE YEARS OF COMPLETING BUILDING INSPECTIONS
FOUNDATION ISSUES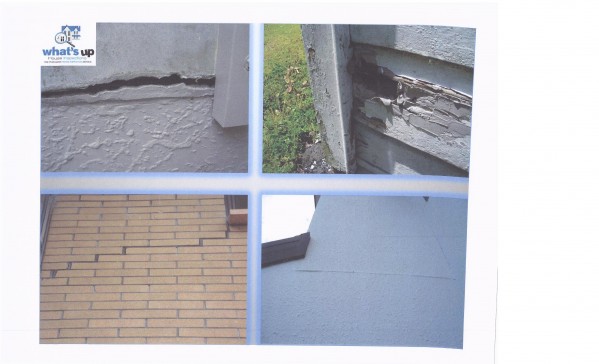 CLADDING ISSUES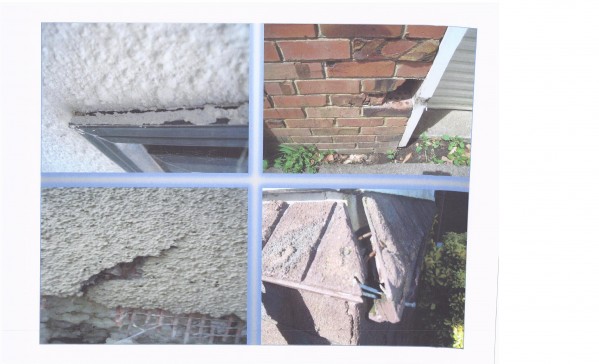 CLADDING ISSUES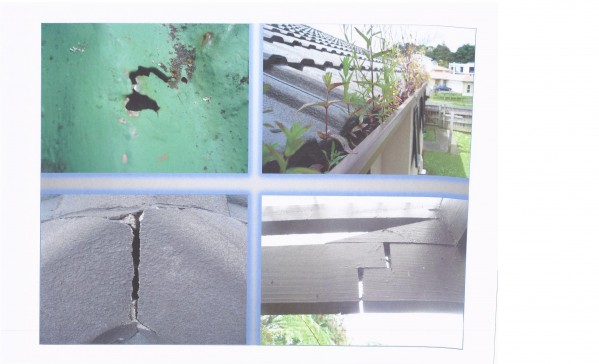 ROOFING ISSUES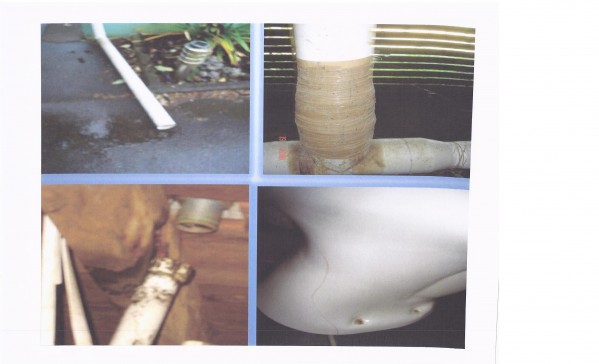 PLUMBING AND DRAINAGE ISSUES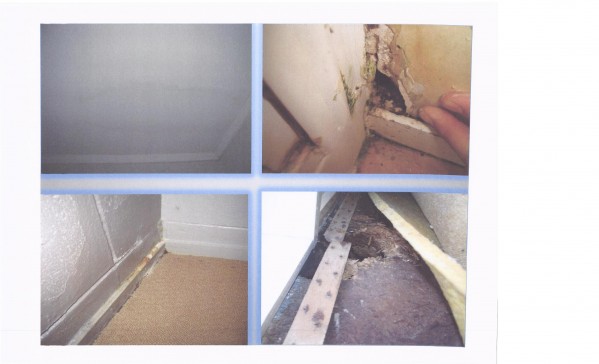 INTERIOR MOISTURE ISSUES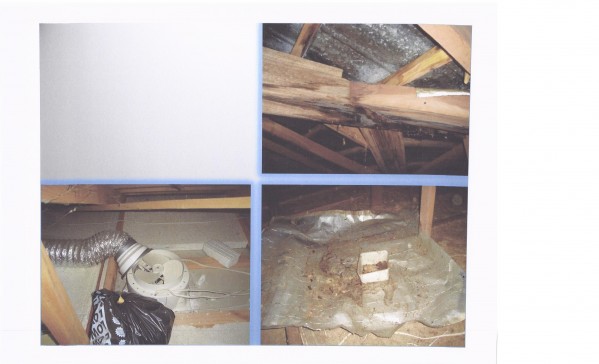 ROOF SPACE ISSUES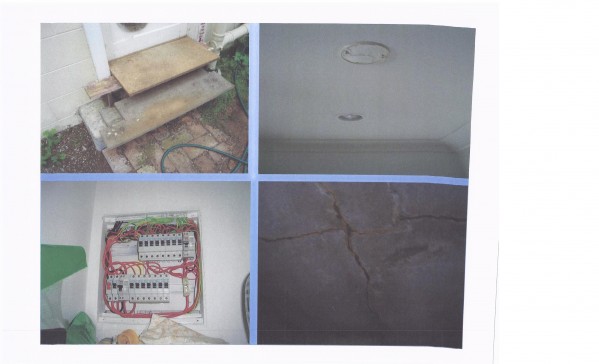 HOME MADE STAIRS??
SMOKE ALARM BRACKET - NO ALARM??
THIS 4TH PHOTO IS THE UNDERSIDE OF A LARGE CONCRETE DECK - THE DECK LOOKED OK ON TOP.