NOT ALL INSPECTORS ARE THE SAME
October 21, 2020 at 9:21 AM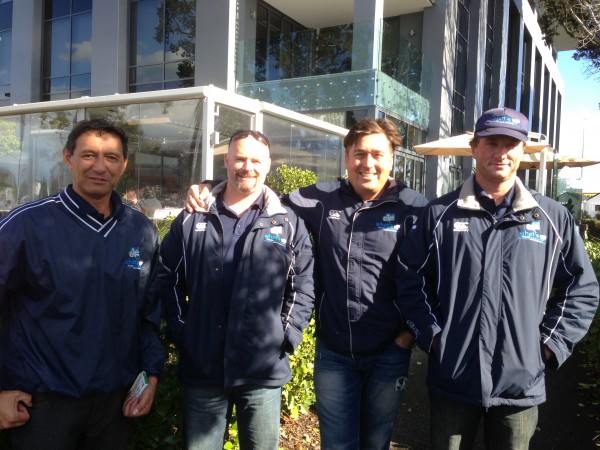 PHOTO FROM LEFT TO RIGHT
* JOHN ADAMS - WHATS UP HOUSE INSPECTIONS CHRISTCHURCH/CANTERBURY
* LEIGHTON CRANN - WHATS UP HOUSE INSPECTIONS SOUTH AUCKLAND
* KARL PAPA - WHATS UP HOUSE INSPECTIONS AUCKLAND
* JASON WINDELBORN - WHATS UP HOUSE INSPECTIONS BAY OF PLENTY/HAMILTON
We have just had another example of the difference between Building Inspectors and proving once again not all Building Inspectors are the same.
Leighton Crann, Whats Up House Inspections South Auckland - was one of 5 building inspectors to do reports on a property. Leighton was the only one to point out that the property had Weatherside weatherboard as part of the exterior cladding. This was told to us by our client after he discussed it with the agent.
Our client had already had a previous home with Weatherside Weatherboard and was not keen to have any further dealings with Weatherside so walked away.
The house sold at auction to a purchaser who was unaware of the Weatherside on this property, but I am sure they will be aware soon.
Please be careful and choose your Buliding Inspector wisely - Weatherside is hard to pick up with an untrained eye - especially when it is mixed in with Hardiplank or other claddings.
Anybody can say they are a building inspector in NZ, this is not a regulated industry so there are alot of Cowboys out there and unfortunately you get what you pay for.
Please contact us if you require an honest building report with correct detail that you can rely on.
Contact Leighton Crann - Whats Up House Inspections South Auckland
0272772094 leighton@wuhi.co.nz